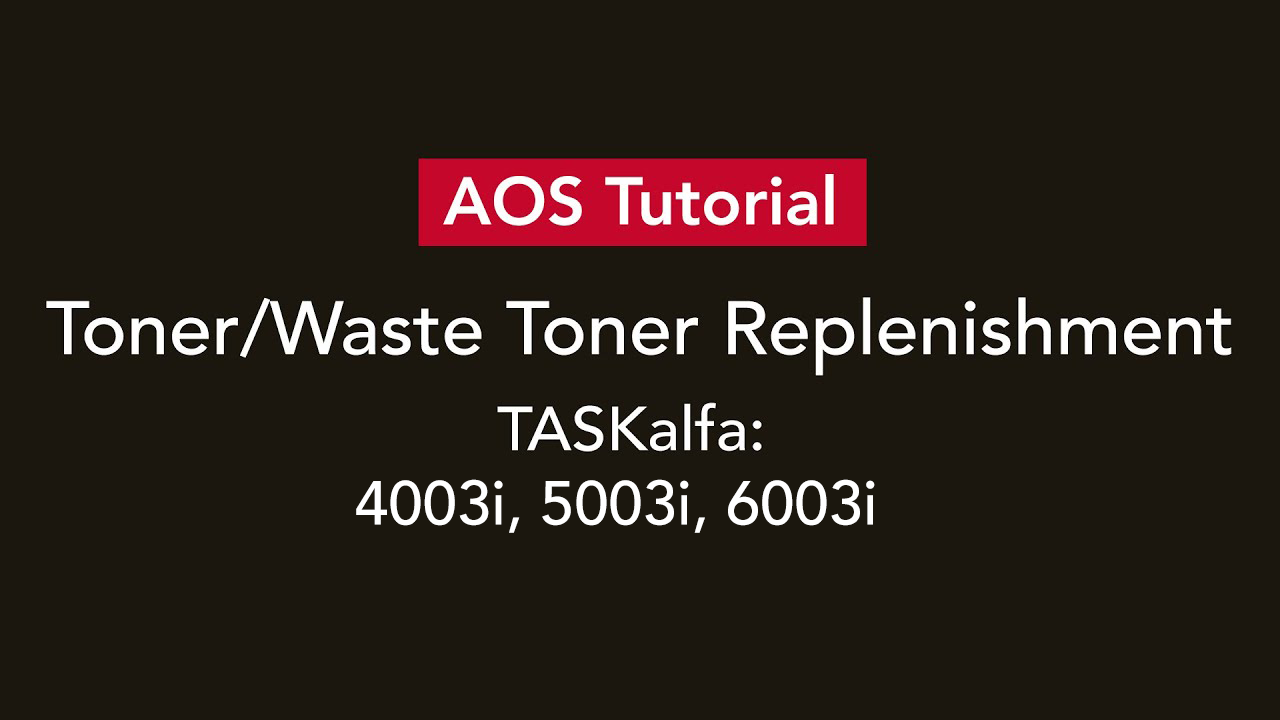 Changing toner is one of the most common methods of upkeep for copiers and printers. We at American Office Solutions are happy to provide you with the tools and knowledge you need to keep your devices running smoothly with minimal interruption to your workflow.
Today, we will explain the process for changing toner and waste toner cartridges for the TASKalfa 4003i, 5003i, and 6003i. Changing toner for this set of monochrome devices in the Kyocera TASKalfa series is similar to the process for their color counterparts.
How to Change the Toner Cartridge
Before anything else, you should receive a status notification informing you that it is time to change the toner. Just below the screen, there is a door you can open to reveal the toner cartridges.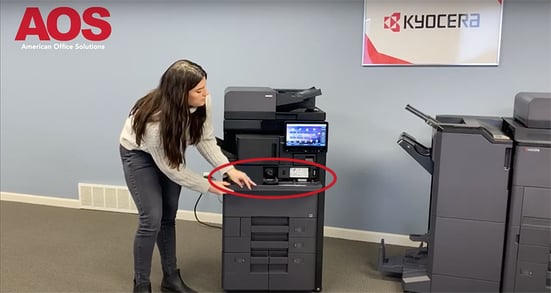 After opening the door, the black toner that is ready to replace will already be open. You can simply remove that toner, grab a new toner, and place it in the empty slot. Do not throw out your old toner container since it will be used as the new waste toner. (Please note: The toner door will only open until the toner is completely empty and should not be forced open. Call your dedicated service technician for more assistance)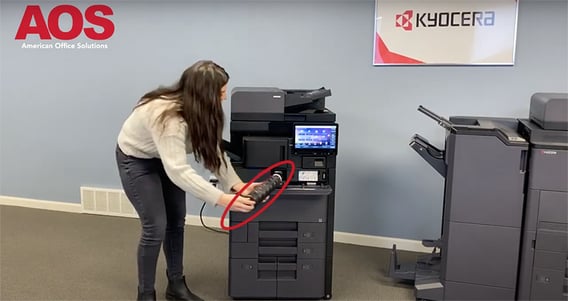 How to Change the Waste Toner Cartridge
It is important to note that every time you replace the black toner on the monochrome TASKalfa devices, you will need to replace the waste toner cartridge as well. To do that, start by opening the waste container door.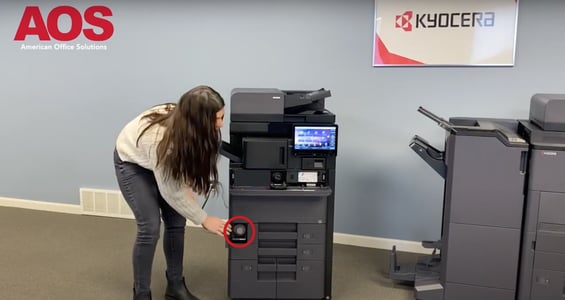 Then, take the empty black toner container out, rotate it 180 degrees, and slide it into the waste toner compartment. It should click into place. Afterward, make sure to shut the door to the compartment. Make sure the new black toner is replaced and close that door as well. With that, you're all ready to go.
We hope that these instructions aid you in keeping your workflow running at optimal efficiency. If you have any questions in regards to changing toner or setting up a service and supply contract for Kyocera copiers or printers, don't hesitate to call American Office Solutions for answers. Our staff are always happy to help and can be reached at 517-783-2855.