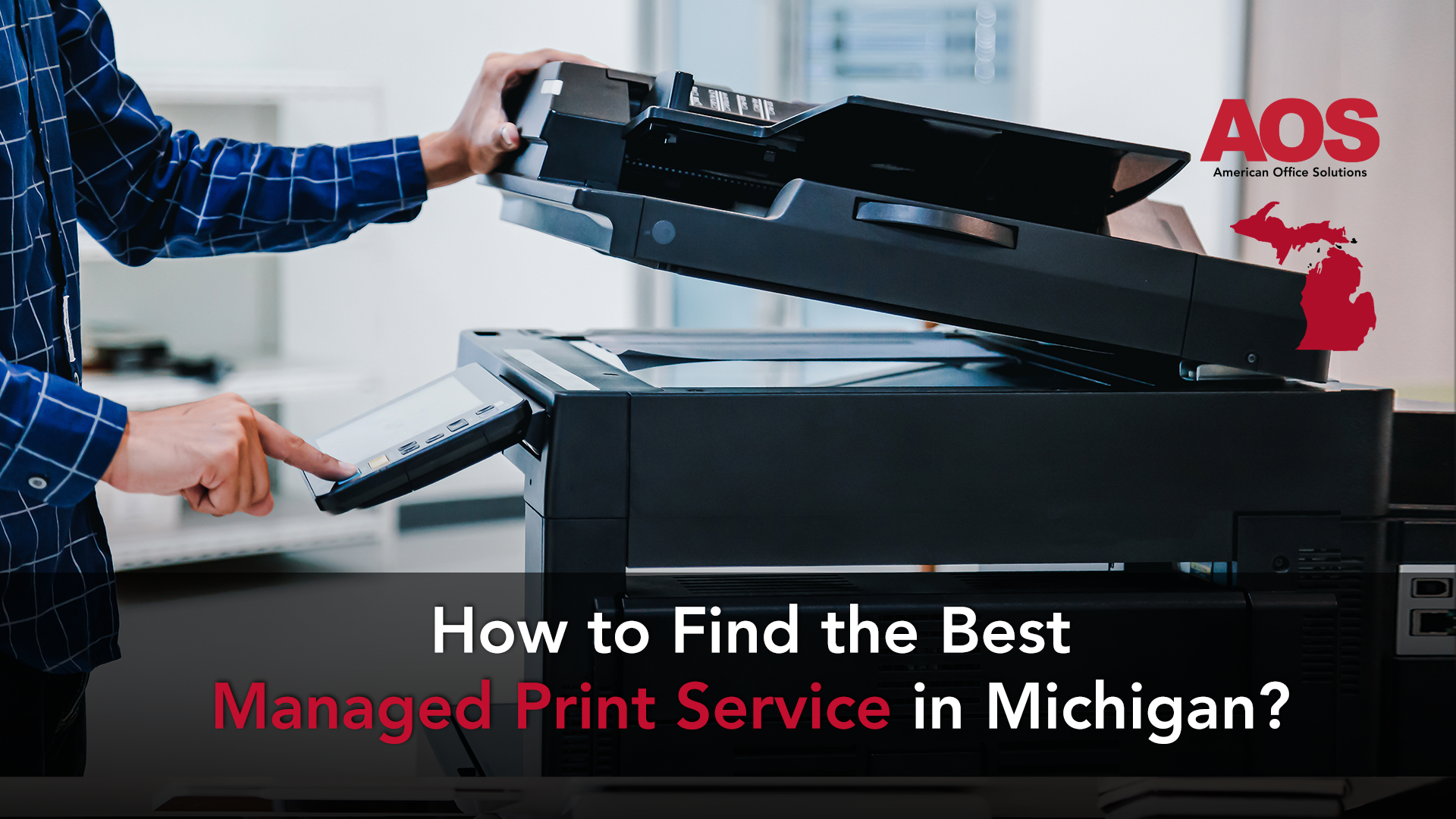 Are you constantly bogged down by printer malfunctions and supply shortages at the most inconvenient times? You're not alone. Businesses and institutions often overlook the importance of a reliable and optimized print environment, but the stakes are high.
Sloppy printing services can result in wasted time, increased costs, and even compromised security. What you need is the best managed print service (MPS) to streamline your operations. Stay here, and this article will provide you with the expert advice you need to prevent bad print management from controlling you.
Why Managed Print Services are Crucial for Organizations
Let's face it: Running a successful organization involves juggling many moving parts. Among those, managing your print operations may not seem like a big deal, but don't underestimate its impact. MPS in Michigan and beyond have become a cornerstone for companies aiming to work smarter, not harder.
First off, think about cost savings. Without a managed print service, you're basically in a wild west of spending. Different departments ordering different supplies can lead to an uncoordinated mess.
Reliable print services take care of this. They consolidate your needs into one simple plan. The result? You save money and rid yourself of the chaos that comes with handling it all on your own.
Next, let's talk about convenience. Your team is good at many things, but they're not print experts.
When you offload this task to professionals who can provide printing solutions, you free up internal resources. Now, your staff can focus on what they do best, whether it's sales, marketing, or customer service.
Five Must-Have Qualities in the Best Managed Print Service
Choosing a managed Print Service isn't just about finding a vendor to handle your printing. It's about partnering with a service that can fundamentally improve how your organization operates. But with so many options out there, how do you know you're selecting the best MPS for your needs?
To steer you in the right direction, we've outlined the five essential qualities that set the best managed print services apart from the rest. Keep reading to learn what you should be looking for.
Swift Response Time
In any business, time is money. Downtime because of malfunctioning printers or copiers can seriously hamper productivity. That's why fast response time is crucial when hiring print services.
A company such as AOS has a response time of less than 4 hours. This means that they can quickly get you back to work when issues arise. This level of quick service is a hallmark of the best MPS available.
All-Inclusive Contract
No one likes hidden fees or surprises, especially with essential services. A good print service in Michigan or elsewhere should have a contract that covers toner, maintenance, support, and repairs. This helps you plan and prepare for what's ahead, preventing any unexpected problems or expenses later on.
No Commission for Sales
The best MPS takes a customer-centric approach, especially in terms of pricing. This means the sales team doesn't upcharge you on your copier just so they can take a larger cut. The more beneficial business model for both the client and the managed print provider guarantees that your solution only includes necessary services and is specifically tailored to fit your organization's requirements.

Consultative Approach
It's simple to get caught up in the many features and extras that Michigan copiers and printers have. But do you truly need all those extra bells and whistles?
A top-notch copier company consults with you to understand your specific needs. They won't try to sell you unnecessary devices, accessories, or features. They will provide a customized solution that suits your organization perfectly.
A Pillar in the Community
Last but definitely not least, the reputation of your managed print service provider matters. Look for companies known to treat their clients not just as customers, but as friends and members of the local community. This increases trust and responsibility in the service. You can feel confident from the start of the contract to each maintenance visit.
How to Evaluate a Managed Print Service in Michigan
Selecting the right managed print service can feel like a minefield. But rest assured, there are clear markers to guide you in the right direction. So how can you evaluate MPS Michigan options to ensure they meet your needs?
Trust But Verify
You've read about the must-have qualities. Now it's time to put potential services to the test.
Don't shy away from asking for testimonials or client references. These are gold mines of information and can help you assess the true value of local print services.
Do a Cost-Benefit Analysis
Of course, cost matters. However, the cheapest option is not always the best. Instead, weigh what you're getting against what you're giving.
Will they save you enough time, resources, and headaches to justify their price tag? Make sure to consider long-term benefits, like ongoing maintenance and support.
Ask About Flexibility
Organizations evolve, and their print needs do too. Can the MPS adapt to changing demands without tying you down to rigid contracts or obsolete hardware? Flexibility is a strong indicator of a service that can grow with you.
Gauge Company Culture
Culture might seem less tangible, but it affects service quality. How do they treat their clients? Do they consider them part of the community or just another contract?
Services that see their clients as community members are more likely to go the extra mile.
Make the Right Choice for Your Printing Needs
No longer should you put up with subpar managed print provider that keep you waiting for device repair with long downtimes. Choose the best managed print service that has fast response, complete contracts, and a good reputation in the community.
American Office Solutions provides managed print services and is dedicated to fulfilling its promises, supported by Pros Elite Certification. We see you not just as a customer, but as an invaluable part of our community. Contact us today for a free needs assessment and discover why we stand out as a leader in the field.