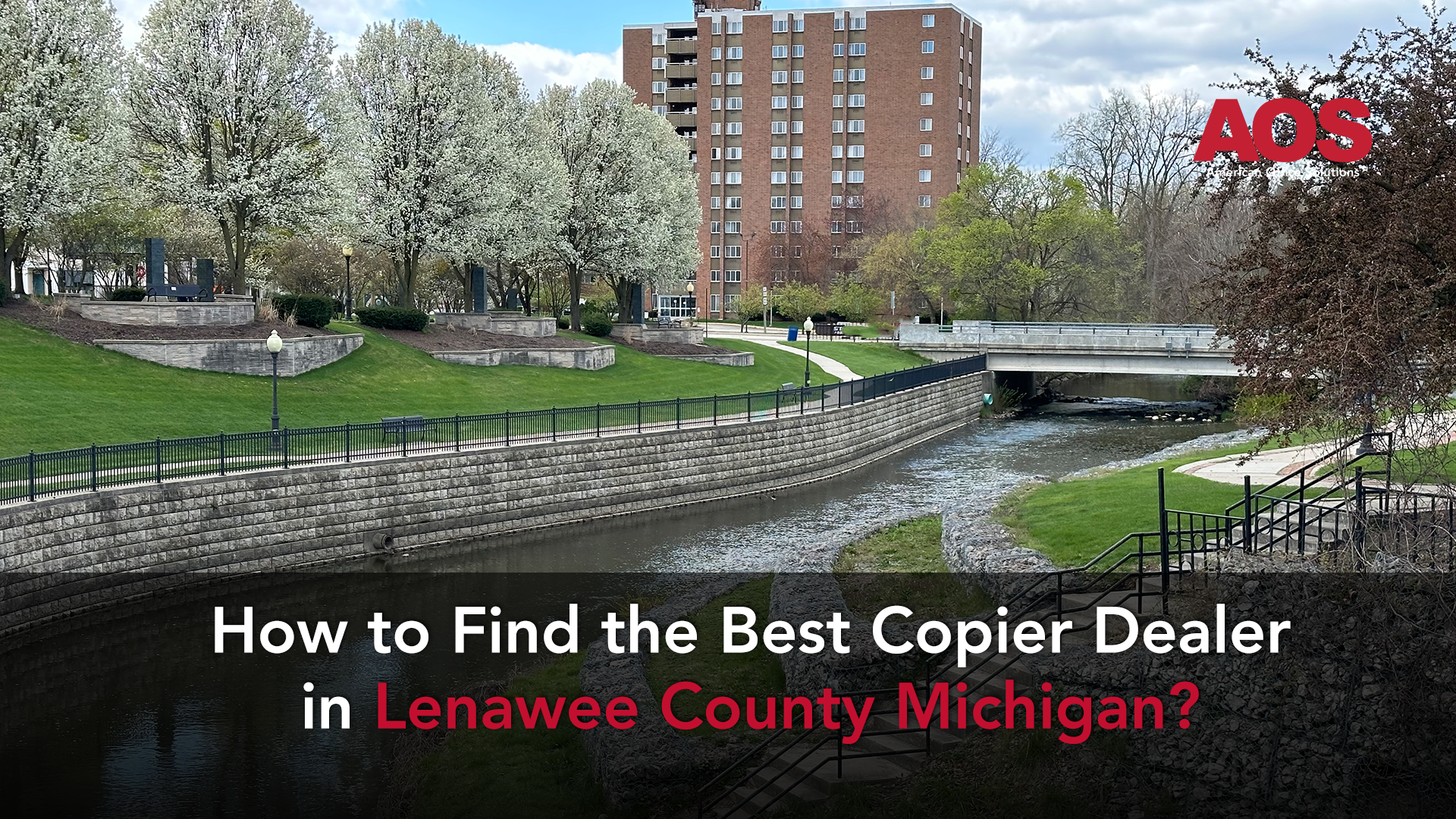 The history of paper in civilization has a long and storied tradition, and its importance to businesses has been long recognized. From memos and reports to marketing materials, paper is still vital to the corporate world.
Finding the right copier dealer is crucial. It will help ensure your business receives the best service and equipment possible. It's essential to find a local managed print provider that understands your needs as a business.
This blog will share tips on finding the right copier dealer in Lenawee County Michigan. We'll talk about the factors to consider when choosing a copier dealer.
Read more for our comprehensive guide to choosing the best copier dealer for your business needs in Lenawee Michigan and the surrounding areas.
The Vetting Process for the Best Local Copier Dealer
The first step to finding the best local authorized copier dealer in Lenawee County is to do your research. Examine the companies and read reviews from previous customers. Make sure the company has experience in providing reliable copiers, as well as exceptional customer service.
Additionally, consider whether they support your local community. This can help you determine which office technology provider is right for your business needs. This is especially important to find a provider that builds relationships for small businesses in your community.

You should also ask about their repair and maintenance services. Ask how often they provide these services and if any additional costs are associated with them. Some companies include costs beyond the initial purchase of the machine.
Furthermore, consider the cost of the copier and its associated services. Is the price competitive with other companies that offer similar products? Does it come with special features or add-ons that make it more attractive than its competition?
It's important to choose a copier dealer that can provide you with additional services such as service agreements, warranties, and extended-term financing options. This can help protect your investment in the long run.
Without this, you may end up spending more money out of pocket for toner, repairs, or replacement parts if something goes wrong with the copier. Ask about their customer service policies. This can help you determine how reliable a company's services are and whether their service technicians are able to fully support your needs.
Finally, check for customer service reviews to get an idea of how well they handle customer complaints or inquiries. Make sure you feel comfortable with their response time and the quality of their service.
A Wide Selection of Copiers for You
In conclusion, choose a local copier dealer in Lenawee area is crucial for supporting the local economy.
Doing your research and considering factors like customer service, maintenance and repairs, and cost are all important when choosing a company to meet your needs.
With our guide, you can be sure you'll find the best copier dealer for your business needs in Lenawee County, Michigan. Contact us today to find the right copier for your needs.