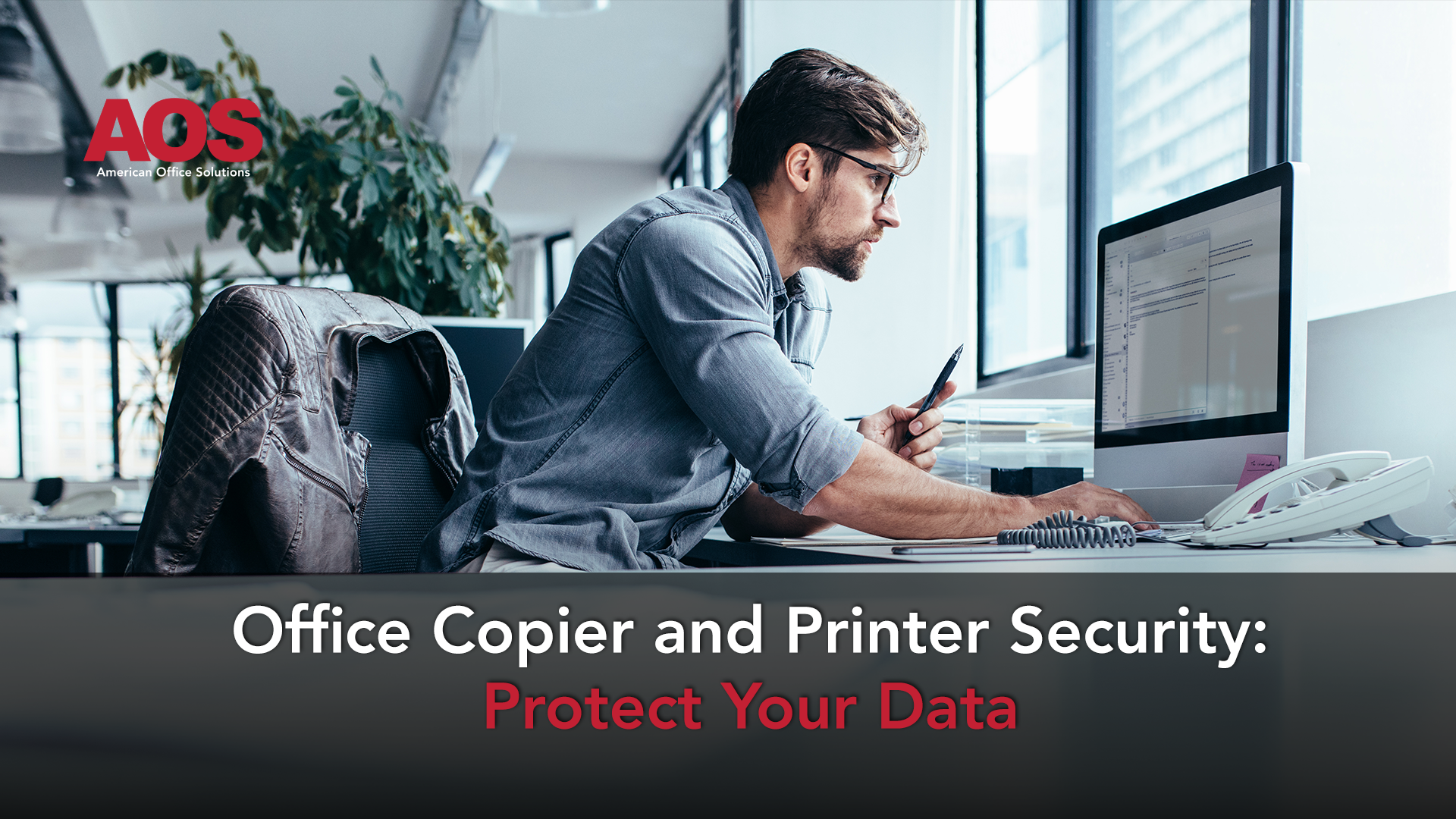 Imagine going over to your printer and removing a piece of paper that states, "This printer has been hacked." That might sound like something out of a movie, but it recently happened to nearly 30,000 printers.
As crazy as it sounds, these businesses were actually quite lucky. Ethical hackers broke into their printers and sent the message as a warning to tighten up security.
You might not have received the warning yourself, but office copier and printer security should be a priority to protect your personal and business data.
Otherwise, you could end up with a serious data breach that affects your ability to run your organization and safely serve your customers.
We're giving you some office copier and printer security tips to follow that ensure you're protecting your data from online hackers and cybercriminals. Follow along!
Office Copier and Printer Security: What Can You Do?
There are some steps you can take each day to secure your office copy machine now and in the future. Some of these steps are as simple as changing settings, while others are more advanced.
Remember, you can always reach out to your authorized office copier dealer, like AOS, if you need help securing your machine. Your local dealer should be your security partner and have the ability to always keep a lookout for your systems at all times.
Use a Newer Copier or Printer Model
Are you using an old office copier? Do you even know the last time you got a new printer for your office? If your devices are old or out-of-date, it becomes tough to protect your data.
Older machines don't have the features you'll find on new office copiers or multifunction printers (MFPs). If you upgrade your device, you'll have access to additional security features that help protect the data you're scanning or copying throughout your organization. These features will help you safeguard the data giving you peace of mind.
By the way, do you need some additional reasons to upgrade your office printer? Read our article, Why Should I Upgrade My Office Copier? You will find numerous reasons why now is the perfect time to upgrade your office copier or printer.
Turn on Your Printer's Data Security Features
If you have a newer office copy machine, it likely comes with data security features, including data encryption. Data encryption encodes the data, making it impossible for hackers to read.
Even if hackers manage to get onto the hard drive, the data will be useless. Some newer models also include a feature to remove documents from the hard drive. Then, if your office copy machine is breached, hackers won't find anything.
An authorized copier dealer can help you choose a device that keeps your data secure.
Make Sure Firmware Is Up-To-Date
If you use a smartphone, you're likely familiar with firmware updates. Every so often, Apple and Android release an update to improve performance, fix bugs, and increase security.
Your office copier also receives firmware updates from time to time. Make sure your firmware is always up-to-date to avoid breaches. If you notice that you're behind on updates, fix the problem immediately to protect your data.
Use Managed Print Services
You can protect your data by using managed print services. The service provider will take care of your output devices and make sure they're secure.
The company will search your network and devices for any vulnerabilities that hackers might exploit and can also monitor your office copier offsite to ensure that your data remains safe.
The Final Say: Keep Your Data Secure
Data security should always be a priority, so make sure you go beyond your computers and include your office copier, as well. From upgrading to a newer model of printer to using managed print services, there are numerous ways you can secure your data.
AOS is here to help you with data security. We sell and lease copiers and printers from the top manufacturers and can help you choose a secure machine. We also offer managed print services that will keep your data safe while also helping you save money. Make sure to contact us today to learn more about how we can help you secure your data and keep your business on its path of growth and success.