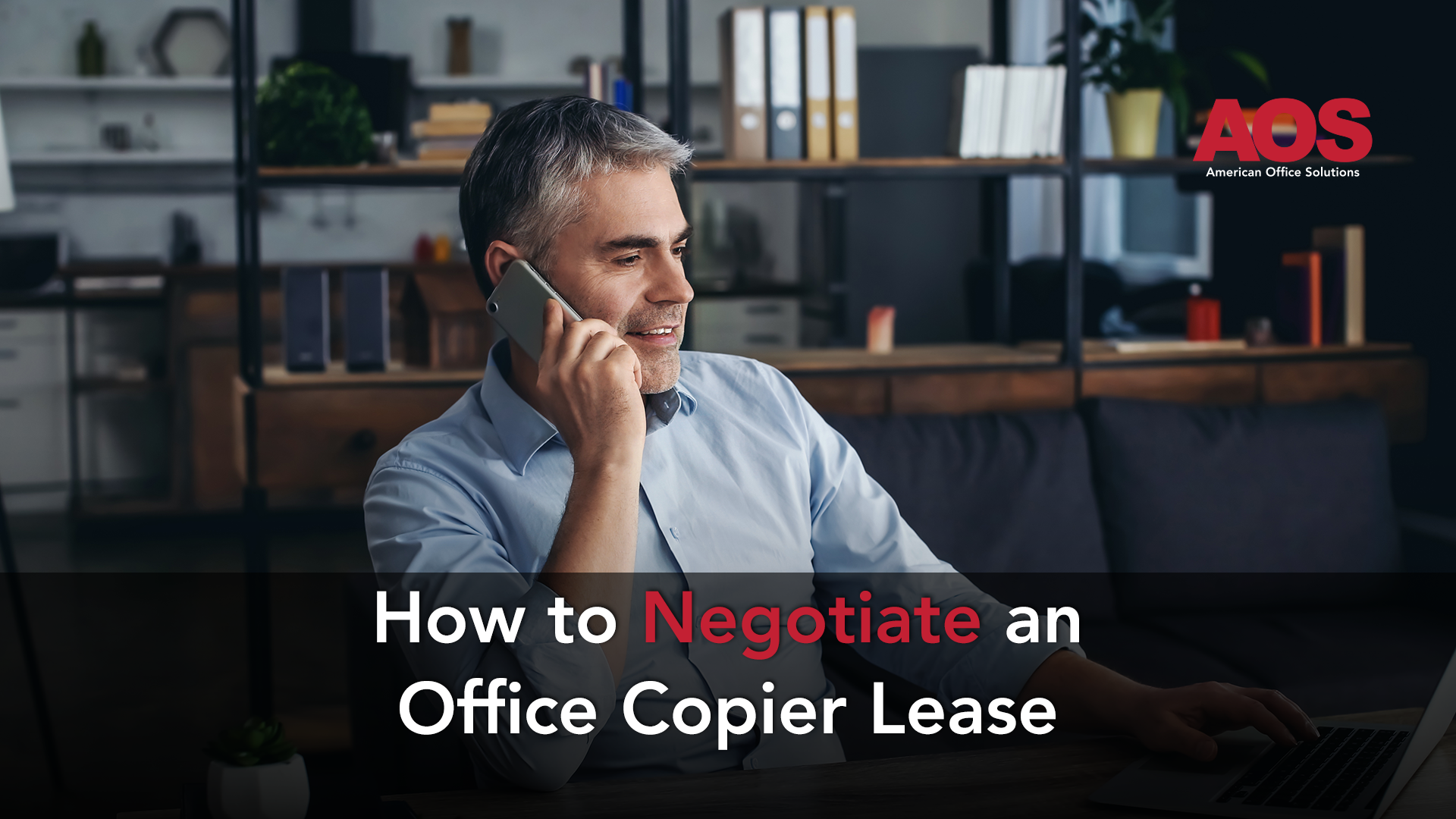 Is your office copier on its way out? If it can't keep up anymore, it's time to enter into a new lease. You want the best value for your money, so you're probably going to entertain offers from different vendors.
When the offers start rolling in, you'll notice that prices can vary greatly. While some business owners go with the lowest price and call it a day, that's a huge mistake as you could miss out on working with a top-rated company.
Instead, find out how to negotiate an office copier lease. That way, you can save money while getting to work with the best copier dealer around.
Tips for Negotiating an Office Copier Lease
Negotiating a copier lease is much easier than you might realize. It begins by finding a dealer you like and trust and ends with reaching a compromise. Let's go through the process, so you'll be ready to negotiate your office copier lease.
1. Choosing an Office Copier Dealer
Begin the process by choosing an office copier partner. You want to choose a company that you can depend on to keep your printer up and running. For example, look for a local provider with fast response times and skilled technicians. Then, you'll be closer to entering into an office copier lease.
2. Be Upfront and Respectful
Some people learn the art of negotiation by watching TV and movies. People go into a boardroom, yell at sales representatives, and get their way. While it makes for great entertainment, it's not how the real world works.
If you're upfront and respectful when negotiating your lease, you're much more likely to get the results you want. Presenting yourself as someone the company wants to work with for the long-term will help you reach your desired outcome.
3. Understand the Lease
Make sure you understand the copier lease before you start negotiating. It's not unusual for business owners to think that the lowest price quote is the best deal, only to discover they are receiving a lesser product or service.
For example, you can expect to pay less for a copier that prints 35 instead of 50 pages per minute (ppm). You can also expect to spend less money on a lease that only allows a specific number of service calls.
Make sure you're getting the product and service you want before you begin negotiations. Otherwise, it will be hard to get an office copier lease that benefits your business.
4. Show a Comparison
Office copier dealers are often willing to go down in price to match other company's quotes. However, to get the company to go down, you need to show a quote for the same product and service.
If you have a quote for a black and white copier machine when you need color, you can't expect the same price. You'll have to pay more for the color multifunction printer (MFP).
With that in mind, get quotes for the specs you need and then present them to the local authorized copier dealer. This will be your starting point for negotiations. Then, the two of you can work toward an agreement.
5. Know Your Specific Needs
Go over the contract with the sales representative, reviewing what's included in the agreement
The sales representative should take a consultative approach learning your specific workflow needs and requirements to make sure it meets your needs.
6. Think Beyond Price
It's easy to get caught on price when negotiating a lease for a multifunction printer. However, you need to think beyond the price and also consider factors such as the service agreement, warranty, supplies, and more.
Consider the value of the toner, maintenance, support and unlimited training that benefits your business in the long run.
7. Be Willing to Compromise
Compromise is the heart of the negotiation process. It's rare for one side to get everything they want while the other side gives in completely.
Instead, you will benefit by searching for the middle ground. Find a solution where both you and the local copier dealer win. When you find such a solution, it will be much easier to lower your office copier lease price.
The Final Say: You Can Get a Good Deal on Your Copier Lease
Negotiating your copier lease is the key to getting the best deal. However, think beyond the price and consider the value the lease provides when negotiating.
When you consider the value, you're more likely to get what you need out of the lease without overpaying.
AOS takes a consultative approach and helps you secure a copier lease that saves you time and money. We are more than an authorized copier dealer. We are partners that assist our clients with their printing needs. Let us create a customized lease for you that provides the best value for your money. Contact us today to learn more about our multifunction printer and copier leases.