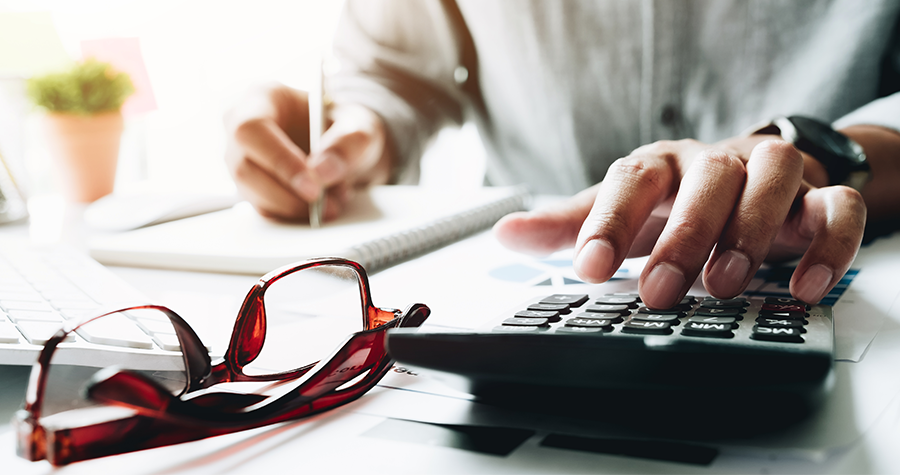 As with many business expenditures, copiers have two main costs to consider: the upfront cost of the equipment and then the total cost of operation, known as your service contract. Although service contracts may be different, most commonly, they include parts, supplies, toner, labor and preventative maintenance. Here we'll be looking exclusively at the equipment cost. Since the majority of office equipment is financed, we'll consider the monthly cost of a 5-year copier lease.
The Initial Equipment Cost of a Copier or Printer
Start by asking yourself a few questions to decide which type of copier your office needs:
Do you need a black & white or color copier?
Will a small all-in-one device suffice or does your office need a larger copier capable of printing on 11 x 17 size paper?
What is your expected monthly print volume?
Will you need the copier to be able to staple, hole punch or fold anything that you're printing?
How many users will need to print to the device?
The answers to these questions will determine the category of office copier that you should be shopping for and make a big difference in the pricing that you'll need to consider.
Copier Categories and Options
There are two main categories when it comes to copiers, A4 and A3. If these terms sound foreign to you, you're not alone. These industry terms can be incredibly confusing, especially since they're the opposite of what you'd likely expect them to mean. A3 are the larger copier units and A4 are the smaller, desktop sized, counterparts. I'll break these down into individual cost categories below.
Desktop All-In-One (A4) Pricing
These all-in-one devices run slightly smaller than the full-size business class copiers and can be placed on a desk or counter. With an A4 you'll need to decide what capabilities you will need such as color printing, mobile print technology or analog fax.
While slight in stature, these devices are still a viable solution for many small businesses that are printing less than 3,000 pages per month. Depending on the device features chosen, prices can run as low as $26 per month or up to $75 per month for a 60-month lease.

Business Class Copier (A3) Pricing
The A3 business class copier is the standard in most offices today. These full-size copiers can print up to size 11 x 17 paper and generally have more options to choose from than an A4 device. Additional options such as analog fax, stapling, hole punch, large capacity paper trays or print speed (pages per minute) can drastically influence the pricing on these models.
We generally recommend these devices for companies that print more than 3,000 pages per month or require the ability to print on tabloid size (11" x 17") paper. With a much lower cost of service, these higher volume copiers can actually end up costing companies less than a smaller all-in-one device. A mid-range copier like this can run as low as $60 per month or up to hundreds more a month for a 60-month lease, depending on the device features chosen.

What Should be Included in Copier Pricing?
There are a few more things to keep in mind while you're looking at pricing and budgeting for your office copy machine. While each of the items listed below are included in AOS pricing, they may not always be included when you're getting pricing from other copier dealers. Always confirm that your pricing is all-inclusive and ask for any additional costs that can be expected.
Initial delivery & installation – How is your new copier going to get to you? Who will set up your computers to print to it once it's there? Installation is crucial and should include your delivery, networking, any app integrations and mobile print connection at a minimum.

Relocation, recycling, or return of obsolete office equipment – In order to install your new copier, something must be done with the old one. Does it need to be shipped back to the original leasing company? Should it be moved to a new location? Or can it be recycled safely?

User Training – Your new copier has been installed. Great! But what if you have no idea how to use it? New technology means nothing without proper user training. Pricing should include unlimited user training throughout the life of the lease.
Why is Buying a Copier so Complicated?
Like the majority of large purchases, copiers have a lot of options and features to choose from. Each one of these affects the pricing and device capabilities.
Think of it like leasing a car, your total monthly payment is going to depend on each of the options that you choose to add as well as the initial model of car that you choose. The pricing for a sports car like a Ford Mustang with all of the bells and whistles would be completely different than that of a mid-sized sedan like the Ford Focus set up with only standard features.
The advantages of a longer lease term make a big difference in the monthly cost as well. The monthly cost to lease a Mustang for a shorter 3-year period would never be the same amount as the monthly cost of a 5-year term. It's the same with copiers, a 5-year lease that runs $60 a month may be up to $95 a month as a 3-year lease agreement.
How Can I Get a Copier Price Quote?
That's the short explanation of copier cost. While we can't give you an exact cost without knowing what features your company needs, we would love an opportunity to discuss the options further with you so that we can give you a complete equipment proposal with locked-in pricing. Please reach out to our Client Success Team at AOSClientSuccess@getaos.com or (800) 346-6920 for more information.
If you would like to learn more about Support, Service & Maintenance Costs or how to determine your Total Cost of Ownership, please visit our blog.