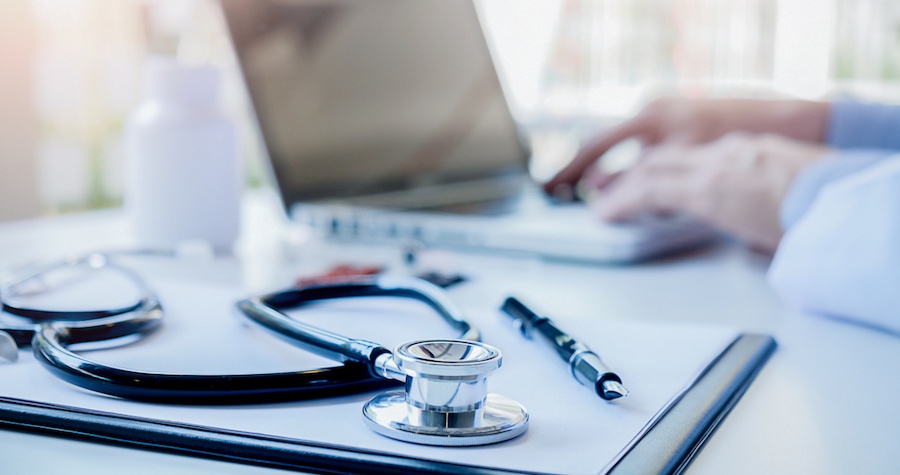 The healthcare industry is experiencing a significant worker shortage, and the amount of paperwork that doctors and administrators have to handle is causing a direct impact on retention and job satisfaction.
Printed documents that contain patient data, reporting requirements and more are relied upon by medical professionals to ensure proper care. Compliance requirements and paperwork are par for the course in healthcare facilities, but here are six ways to streamline administrative tasks related to paperwork and lower the associated costs of printing to ease the burden on healthcare workers and tight budgets.
1. Configure Devices to Reduce Waste
Modern print and copy devices offer functionalities that can significantly reduce paper consumption and toner usage. Assuming your devices offer these features, configure their settings to print on both sides of the paper or to print in draft mode to conserve resources. Also keep a pulse on supplies to ensure you don't end up with excess toner that takes up valuable space, gets misplaced or you find yourself running out of supplies which can disrupt workflows and lead to unplanned downtime.
2. Use Digital File Features
Reducing wasted paper and toner clearly leads to cost savings, but saving time has cost implications, too. Many facilities are equipping healthcare workers with tablets and other computer devices to have information on the go. The print-to-scan capabilities of modern devices allow the secure transfer of digital files directly to such devices.
Digital insurance forms, tests or prescriptions can either be printed, quickly faxed or emailed to approved recipients to improve communication and efficiencies.
3. Consolidate or Update Fleets
It's not unusual to discover that some printers or copiers are used so infrequently that they may not be missed. Use meter readings and user feedback to determine each device's level of use.
Also, consider which devices might need to be replaced all together to offer the functionality you need and provide more robust security measures to comply with HIPAA laws. Outdated printers and copiers lack many security measures now available on newer models, and noncompliance can come with costly penalties. Older machines are also typically less energy efficient and use more toner, contributing to unnecessary costs.
4. Perform Routine Maintenance
Improper maintenance of print and copy devices can lead to equipment breakdowns and more costly repairs in the long run. By partnering with a managed print service provider who can perform a regular maintenance schedule, your machines can last longer and you can avoid costly downtime.
5. Reduce the Burden on IT Resources
23% of help desk calls are printer-related. These tasks distract IT professionals from more pressing responsibilities, and the cumulative labor costs can be considerable, so look for ways to equip your IT staff with the support they need to handle printer issues.
6. Consider Managed Print Services
For most healthcare providers, outsourcing the management of their printers to a Managed Print provider alleviates each of the issues shared above and can lead to significant savings and a greater focus on patient care. Monitoring software and an experienced technical team will help you select appropriate devices, configure their settings to meet strict security protocols and proactively manage maintenance and supplies.
It is possible to improve efficiencies related to a medical institution's print environment and to help improve patient care by equipping healthcare workers with the tools they need to minimize print-related frustrations. Reach out to the print experts at American Office Solutions for a thorough analysis of your current print environment to determine where efficiencies can be made and to provide recommendations on how to reduce print-related costs and headaches.