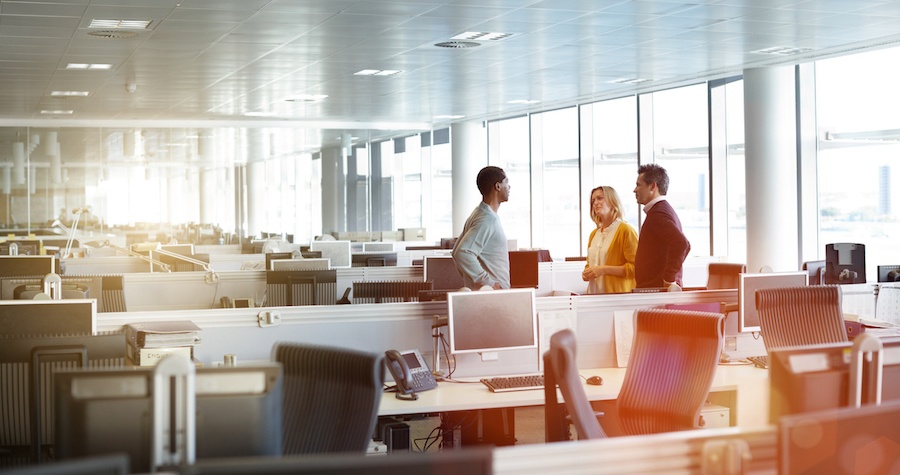 Have you scoured through your business operations in search of ways to improve employee productivity? You've likely turned your attention to leaner processes, improved workflows, training or incentives, possibly with some success. But have you considered the role your printers and copiers might play in increasing staff productivity?
Business owners are often startled to discover the ways in which a company's poorly managed print environment robs productivity and profits.
Let's take a look at how a print solution provided through a Managed Print provider can help.
1. Keeping IT and Support Staff Focused
The demands on IT professionals have increased substantially in recent years. Not only do they need to keep up with new and rapidly evolving technology; they also need to stay on top of the latest security threats, computer upgrades, legacy system integrations and more. However, according to an IDC report, nearly one in four calls to IT help desks are printer-related!
Rather than focusing on critical responsibilities and contributing to an organization's strategic initiatives, many technical teams are distracted by paper jams, error codes, meter readings, copier repairs and other print-related issues. Not only do labor costs mount, but productivity slows and projects become delayed, leading to frustration and low morale. A Managed Print solution (MPS) removes the burden of dealing with printer problems by offering a dedicated help desk and remote monitoring of print systems, allowing your IT team to focus their time on other critical functions.
2. Keeping Systems Secure
How does print and copy security play a role in productivity? Without it, a potential security breach could bring your entire organization to a standstill while waiting for systems to get back up and running. In addition, many in your organization may need to spend time handling disgruntled customers and attempting to restore your company's reputation. A Managed Print solution supports your IT team's security efforts by equipping employees with proper training and protocols and implementing security measures such as software and firmware updates, permission-based printing, authorized user lists and more.
3. Monitoring and Assessments
Preventing printer downtime from occuring in the first place is the best way to minimize lost productivity due to paper jams, repairs, low supplies, meter readings or security threats. With today's technology, printers and multifunction devices can be monitored remotely to detect problems before they occur. Service technicians can be dispatched to perform routine maintenance and run diagnostic tests to proactively address any issues and help your machines run smoothly. Toner and ink cartridges can also be automatically replenished so you never run out of supplies again.
Your Managed Print provider should also conduct periodic reviews of your print environment and adapt as your business needs change. These types of assessments can reveal areas throughout your organization where print demands may grow or lessen over time. Work with a provider that can remain flexible and will take the time to determine how your print environment might need to scale with your business in the coming months and years to help keep employee productivity at its peak.
Let's face it: printer problems seem to happen at the most inopportune times — like right before a meeting or when time is of the essence — and are a major inconvenience. Over time, the lost productivity that results can add up to thousands of dollars in labor costs, not to mention the expenses for parts, repairs and potential security issues.
If any of these challenges sound familiar, reach out to the print experts at American Office Solutions and schedule a personalized print analysis. We'll go over a detailed report of our findings with you where you'll likely discover that your organization can save money over time and remove the hassle of print-related problems.