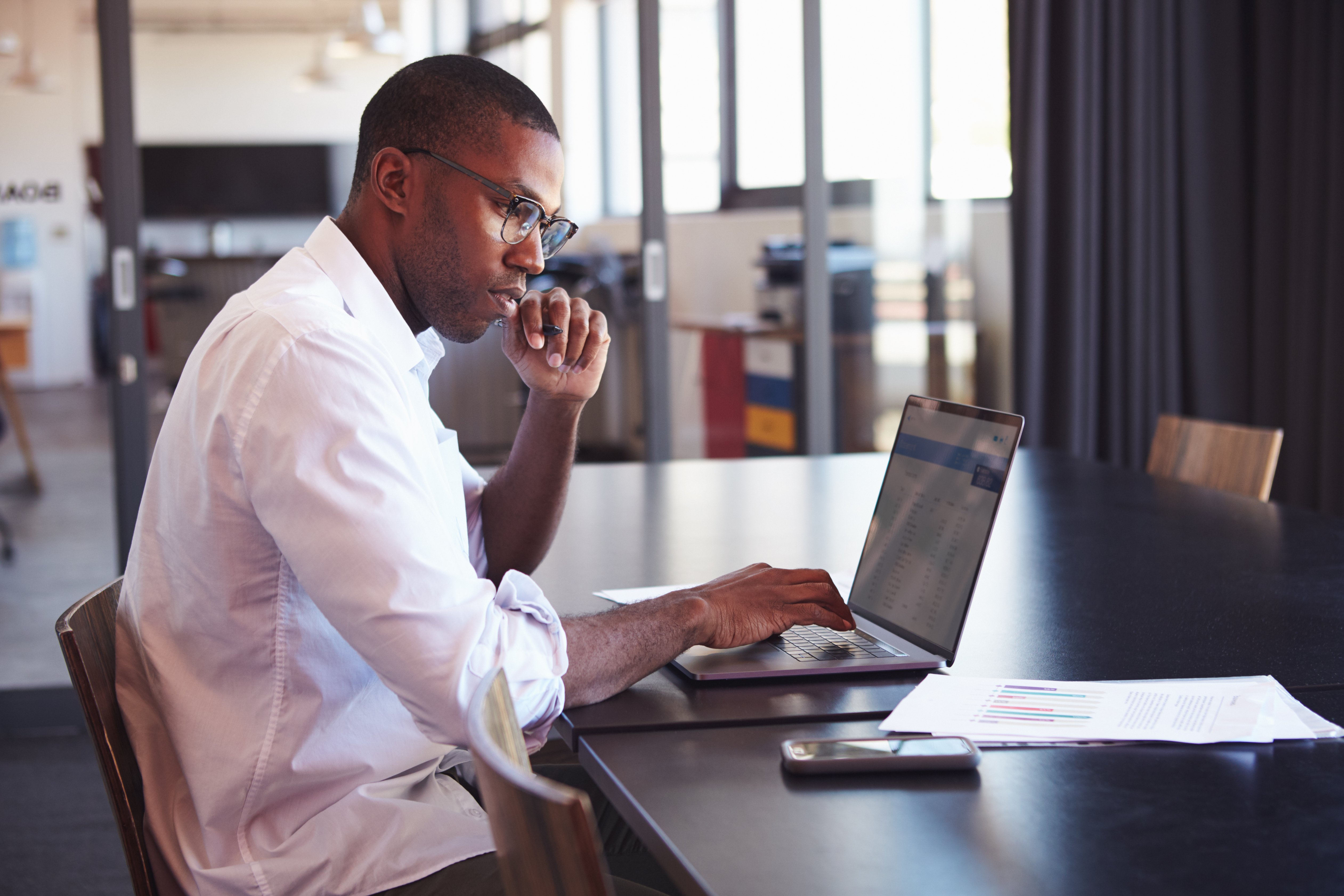 Every business has different printing needs. Some businesses might require thousands of copies in a single day while others might not print as much in an entire year. Because of the vast differences in printing or copying needs, choosing a multifunction printer (MFP) with the most fitting printing speed is imperative for maximizing workflow.
Available Copier Speed Options
Printing speed works on the standard basis of Pages Per Minute, or PPM. Determining what level of PPM works best for your office can help you make the best choice in copier.
Most multifunction printers have a set of standard printing speeds with separate model numbers to identify them. Oftentimes, model numbers actually contain the printing speed of the device within. One such case is the TASKalfa 4004i having a 40 PPM printing speed as identified by the first two numbers of the device. These measures of printing speed remain similar even across companies with only occasional slight differences.

What Copier Speed Is Best For Your Office?
Since there are a wide array of printing speed options, how can you find the best copier to fit your printing needs? Usually, when you contact a copier provider to ask for quotes on a multifunction printer, the sales representative will ask how many prints and copies your business uses on an average monthly basis. This is often referred to as an Average Monthly Volume. Having this information on hand when you start shopping for a new copier or upgrade of an already-owned copier is vital for the provider to most accurately support your printing needs.
On the lower side of average monthly volume would be businesses printing less than 3,000 pages per month. In such cases, a 25 PPM can handle the load despite being the lowest available printing speed. Once the printing load goes beyond that, an upgrade to a 35 PPM copier would be recommended. A 35 PPM copier can respectably handle up to 10,000 average monthly prints, but at that point, faster options may fit your office needs better.
On the middle of the spectrum for printing speed needs, businesses that print more than 10,000 pages each month will need a multifunction printer capable of 40 Pages Per Minute at the very least. This printing speed will need to increase as the average monthly volume approaches the 30,000 mark. At that point, a 50 PPM copier will most likely be needed in order to keep up with the high usage.
From there, we start reaching the higher end of 40,000 average monthly prints and beyond. The best copier speed to keep pace with 40,000 monthly prints or copies is a 60 PPM copier. This speed of copier should suffice for most larger businesses.
For businesses requiring upwards of 50,000-100,000 documents to be printed every month, an even faster multifunction printer may be necessary.
A copier sales professional can ascertain the specific needs of your print environment and recomend the devices that will meet your workflow.
The Final Say: Seek Out the Best Copier For Your Needs
Although the above standards fit as a general rule, there are always exceptions. For example, some businesses may require a massive number of printed documents in a single week, yet print almost nothing for the rest of month. In such cases where there is fluctuation, we would take an average of multiple months copy volume to determine print speed. On the other hand, a company printing a steady number in the low thousands every week may only need a relatively slower 35 PPM copier to keep pace with their printing needs. In the end, seeking advice from your local copier provider can lead you to the best options for any unusual needs you may have.
If you are located in the Western, Central/Mid, and Southeastern Michigan area, American Office Solutions is ready and able to discuss all of your copier needs. For further information or assistance in choosing the right multifunction printer for your office, you can reach us at 800-346-6920.