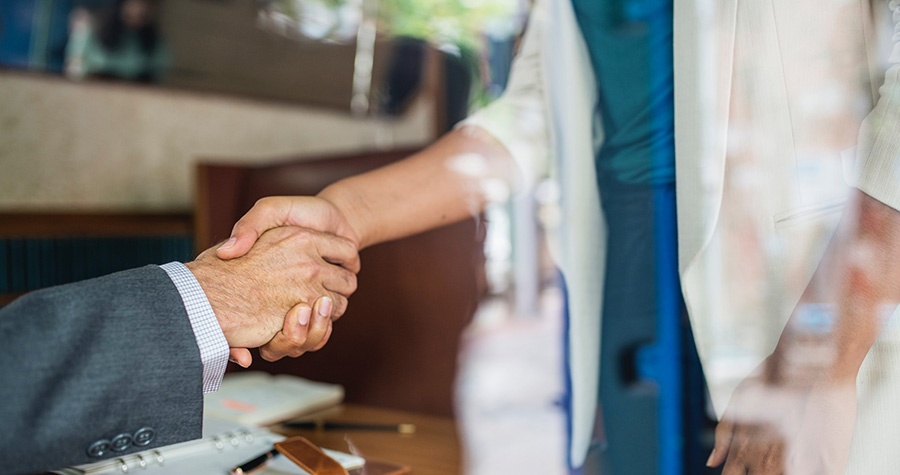 The copy and print industry is a competitive one, and with so many different options to fulfill a variety of printing needs, it can be difficult to distinguish which will benefit your unique organization. At American Office Solutions, our team strives to deliver print management that sets us apart from the competition through our cost savings, time-saving benefits and relational partnerships.
Methods that Save You Money
We understand that each and every organization is unique, which is why we put so much effort into doing what we can to save money on their printing costs. For new clients, this begins with an evaluation of their current print environment, oftentimes revealing areas of opportunity for our team to save them money. Whether that means reducing the number of unneeded devices or providing more efficient devices to reduce service costs, we are always on the lookout for ways to reduce printing expenses for our clients. Through careful evaluation, we have historically saved clients up to 30% on printing costs with our competitive pricing for cost of device(s) and service contract.
Benefits That Save You Time
Tangible benefits are likely some of the most immediate considerations when an organization is looking to partner with a managed print provider. Decision makers want to know how partnering with a company like ours will benefit their team in a substantial way, which is why we place such high emphasis on the benefits that we offer to clients when providing a quote for print devices. Two of the most important benefits are our automatic toner replacement and quick response time.
Toner is included with every device leased or purchased from us that is under our service contract. Even better is that the costof the toner is not only bought at wholesale pricing and included in your contract, but replenishment is also automatic meaning that your team will never need to worry about when toner is running low. Our software monitors your print usage to ensure you never run out. Additionally, with offices throughout southern Michigan, our team can make it to your organization to resolve an issue in less than four hours. Ultimately, our benefits save our clients time which allows them to keep their focus on their many other priorities, rather than being distracted by one extra thing.
Relationships That Connect Your Organization
In working with organizations, one of our biggest goals is to become more than simply a vendor that provides and services print devices: we seek to develop a partnership. Larger companies in our industry can easily become focused on the numbers and statistics, but forget about the very reason for their work, which is ultimately to help people. At American Office Solutions, we see clients as real people who have a pain-point that we can help resolve. Our technicians establish relationships with the individuals at organizations that they service and our client care team works hard to provide an unmatched experience. Each month we receive our Net Promoter Score, which serves as a measure of how satisfied clients are with our service, with the highest possible score being 100. Our average score of 95 through October of this year proves that clients are highly pleased with our efforts.
One of the very best compliments that we can receive from a client is that they view our company as an extension of their organization. We take pride in offering the very best managed print services to each and every client that we partner with. When it comes down to it, we value people and get excited about the opportunity of helping, whether it be saving time, money or building a lasting partnership. If you're interested in learning more about how our team could help you and your organization, talk with us.