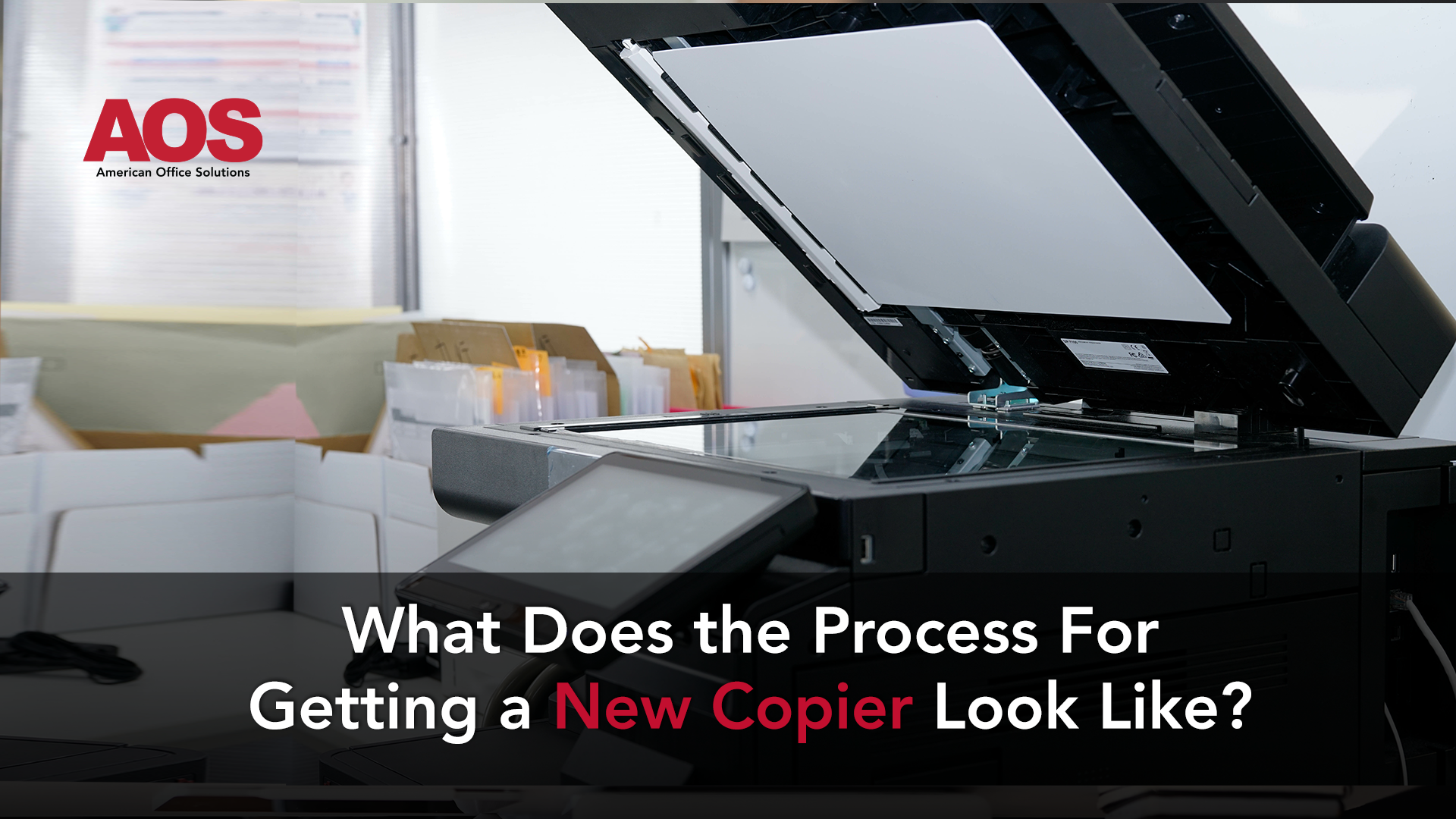 One of the most important devices in an office setting is the c
opier. Because of their importance in the workplace, Copiers or Multifunction Printers (MFP's) become a priority purchase for many companies when leasing for the first time or replacing an old device. When the time comes to obtaining a new copier for your office, learning more about the process of leasing one can go a long way in smoothing out your discussion with a dealer.
How Does the Process for Leasing a New Copier Start?
The process for obtaining a new copier for your office will begin when you choose to contact the sales team of a local copier dealer. The sales team may also reach out to you with worthwhile offers as well, especially if you already have a service and supply agreement with them. Official consultation and assessment begins after this initial contact.
During the initial discussion, the sales consultant will determine your needs based on your specific workflow and environment. Depending on your needs, the sales consultant will provide a solution tailored to your printing and copying needs.
When discussing the lease of a new copier for your workplace, a sales consultant will require certain details in order to tailor a solution for you. Below are the main details to keep in mind when entering a discussion regarding the lease of a new copier.
How many people will need to operate the copier?
What kind of additional features, such as staple or hole punch attachments, would you need?
What paper sizes do you need to print with?
Do you need color or monochrome (black and white) printing?
What is your Average Monthly Volume (AMV) of printing?
Do you currently have a copier provider?
If you are replacing an old copier or multifunction printer, is it on a lease or do you own the equipment?
If the copier is on a lease, is it near the end of the lease term? If so, have you given the appropriate notice to your leasing partner so that you don't end up in automatic renewals?
Things To Remember When Replacing Your Old Copier
After discussing the previous topics with a sales consultant, you can start moving into the next steps toward that new copier. There are a few things worth taking note of during the process, especially if it is a replacement or upgrade.
One of the biggest priorities is to bring closure to the lease of your old copier. If you are replacing the device with the same copier dealer you previously worked with, then they will work out the details with you. However, if you have decided to switch providers, you will need to contact the previous provider and leasing company to provide notification for cancellation to avoid missing the window to be in an auto-renwal. A new copier provider can usually provide buyout options and information.

Can You Test Out a New Copier Before Leasing It?
If you would like a demo of the copier you are considering before finalizing the deal, a reputable copier dealer will provide options to do so. Your local copier dealer can set up a time to demo the copier or printer for you in their showroom. There is also the potential option of installing the device on-site for a week. The latter option allows the team to have a hands-on approach to using the machine in a more direct test-drive and ensures everyone in the office is comfortable using their new device.
What Does Agreement and Installation Look Like When Leasing a New Copier?
Once you have decided to move on to the next step of leasing a new copier with your local copier provider, the agreement and installation will be discussed and solidified. Alongside the lease agreement for a device tailored to your needs, your copier provider can also provide a supply and service agreement.
Copier repair service associated with this kind of agreement usually comes with a four-hour response time guarantee and a promise of exceptional service. The supply part of the agreement promises an ongoing supply of consumables such as toner cartridges or waste toner containers. Service support for the device and training for the operators of the copier or printer follow as part of the agreement and are available upon request immediately after installation. All of these should be part of the support agreement.
The Final Say: A New Copier Can Improve Your Workplace Environment
Leasing a new copier with your local copier dealer can improve your workplace environment and workflow. All service and supply can be handled by your local copier dealer so that you can focus on the work you need to accomplish.
If you are located in the Southern Michigan area, American Office Solutions would be more than happy to open a discussion and provide a copier solution perfect for your work environment. Contact us today at 800-346-6920 today for a tailor-made copier solution for your workplace.