One of the most common questions people ask about copiers or printers is how to change toner or waste containers. Although the process is simple, it can prove intimidating to anybody unfamiliar with it. In particular, modern Sharp copiers are unique. The process applies to most models within the Sharp line of copier products.
Access the Waste Container Compartment
Today, we will explain how to change the waste container on a Sharp copier. To do so, you need to start by opening the front door. Press the tabs on the side, and the door will swing right open.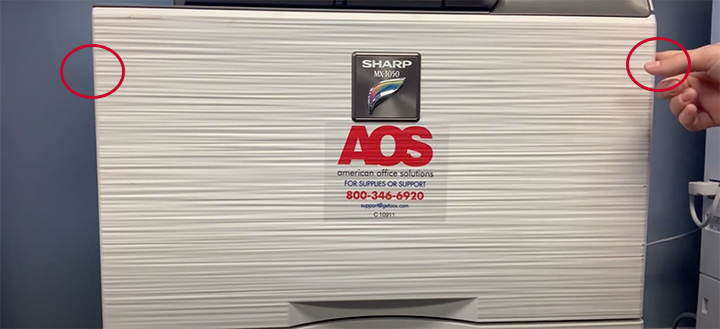 Upon opening the door you'll see the waste toner right below the toner.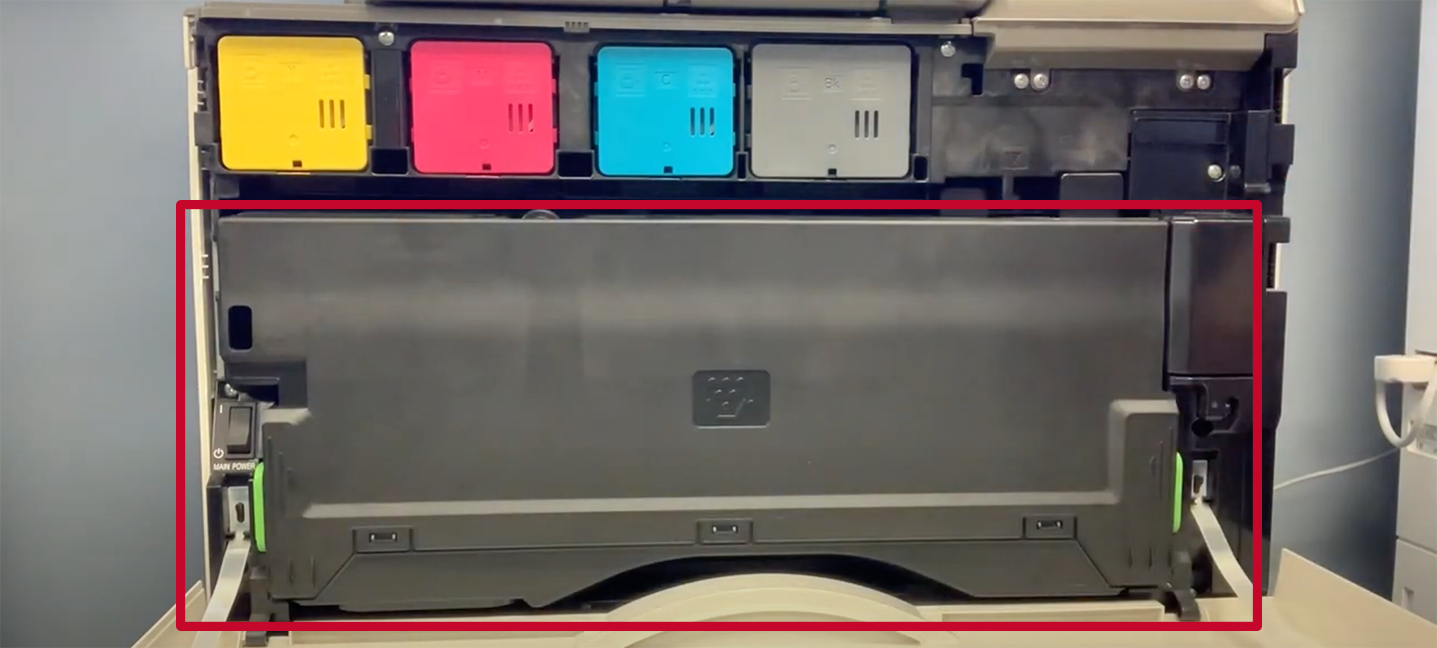 Remove the Waste Toner
For this next step it is recommended to have a trash bag readily available as there may be some loose toner. You will see green tabs on both sides of the waste toner. Press on those, and the waste container will pop open. (If you have an older Sharp device there may be a green switch in the middle with a lock and unlock mechanism instead of the tabs. On Sharp devices, the release is typically marked bright green in color.)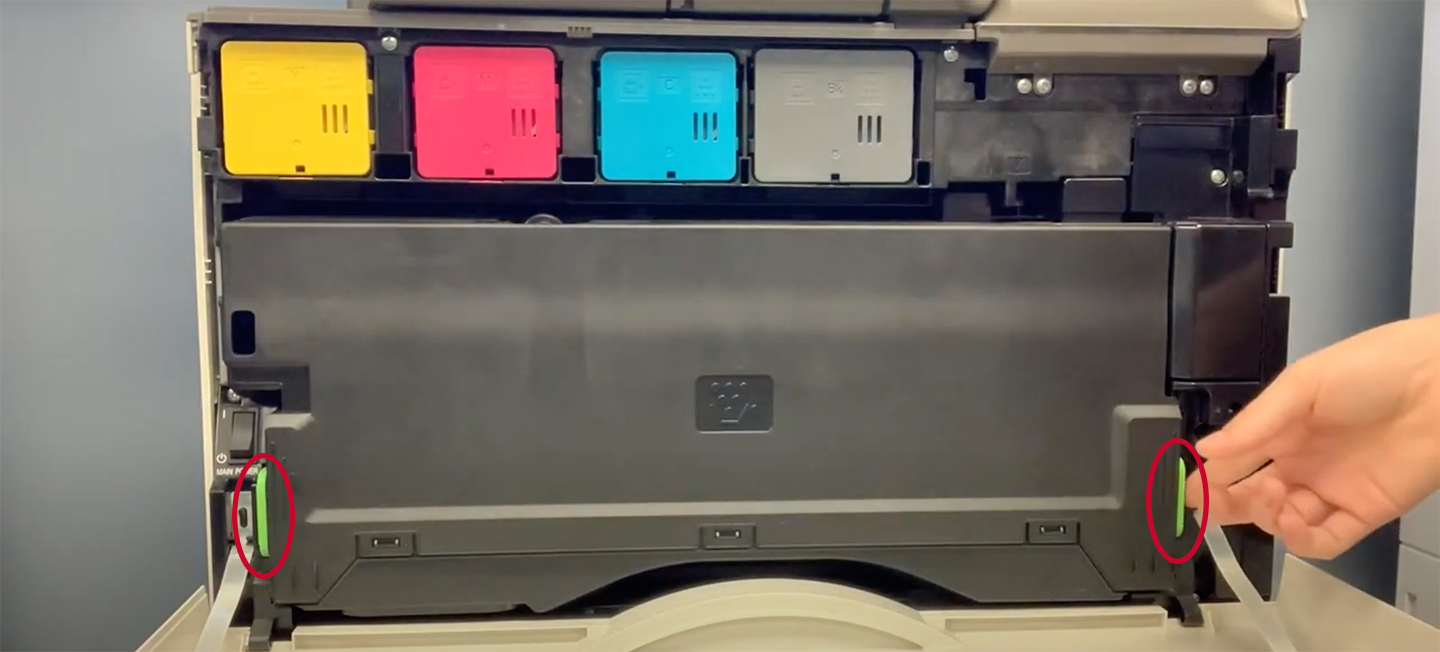 Replace the Waste Toner
Carefully place the waste toner in the trash bag. The new waste container will look exactly like the discarded one. To put it in, just face the flat side outward so that the inside of the waste container is facing the machine.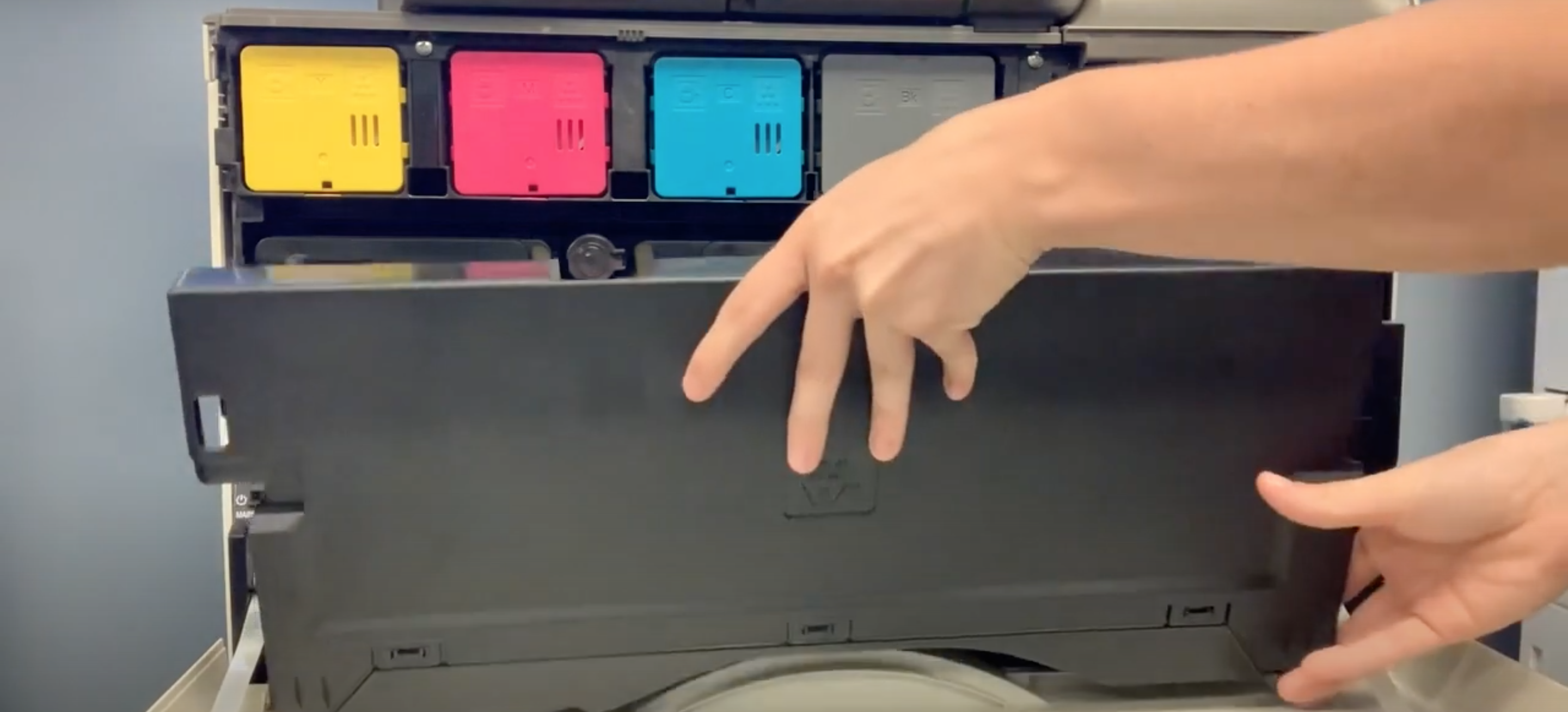 The waste container will slide right in, and then you will hear it click. Once it is locked in, shut the door, and it is good to go.
If you have a support agreement with us at American Office Solutions, you can call us or send us an email, and we'll send you a new waste toner cartridge free of charge. That way, you will have one on hand for the next time you need it.
If you do not have a support agreement with American Office Solutions, we would be happy to partner with you. When it comes to meeting the service and supply needs of clients, we go above and beyond in making sure clients are taken care of. For further assistance, you can reach our friendly and helpful staff by calling 800-346-6920 or you can get started with your cost free analysis here.