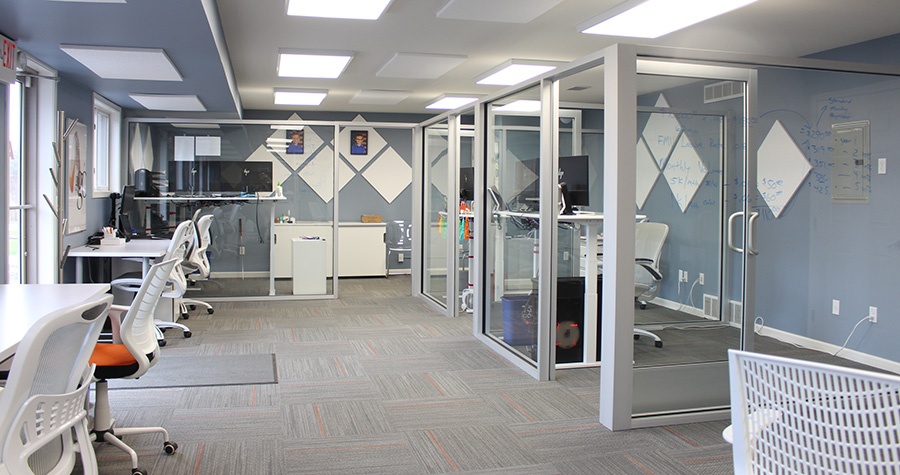 You may ask yourself what standing at your desk, designing with specific office colors or having conference tables integrated into your company's work space can do to affect your productivity. A growing number of businesses, including American Office Solutions, are creating spaces that mirror their company's culture.
Combating Sedentary Workspaces
One such change in workplaces is the reintroduced phenomenon of the standing desk. Approximately 70% of people spend six or more hours sitting at work, and the standing desk is contesting that statistic. Even the large corporations are offering the opportunity for their employees to stand as a part of their offered health benefits. Most common among the users of standing desks are those in the professions of sales, education, art or illustration.
Designing Environments to Inspire
Another noteworthy trend in the business world is the careful consideration of design in workspaces to cultivate inspiration among employees. A recent study by the University of Texas found that grey, beige and white offices evoke feelings of sadness. On the contrary, shades of blue and green are proven to be calming colors that boost productivity, while orange and yellow encourage creativity. The choice of specific colors is unique to each office space and the culture that the specific company is trying to foster.
Creating Spaces for Collaboration
Connectivity is a growing part of the 21st century business environment. As such, it is becoming increasingly important to create spaces for open communication among employees. Companies such as Facebook and Google are among those applying this idea by offering integrated workspaces that facilitate collaboration and encourage idea sharing among team members. Examples of such implementation can include the removal of cubicles, introduction of glass partitions and positioning of meeting spaces in public areas.
Creating a workspace that reflects the culture you have for your company can alter the mindset and efficiency of employees and ultimately contribute to the success of your business.