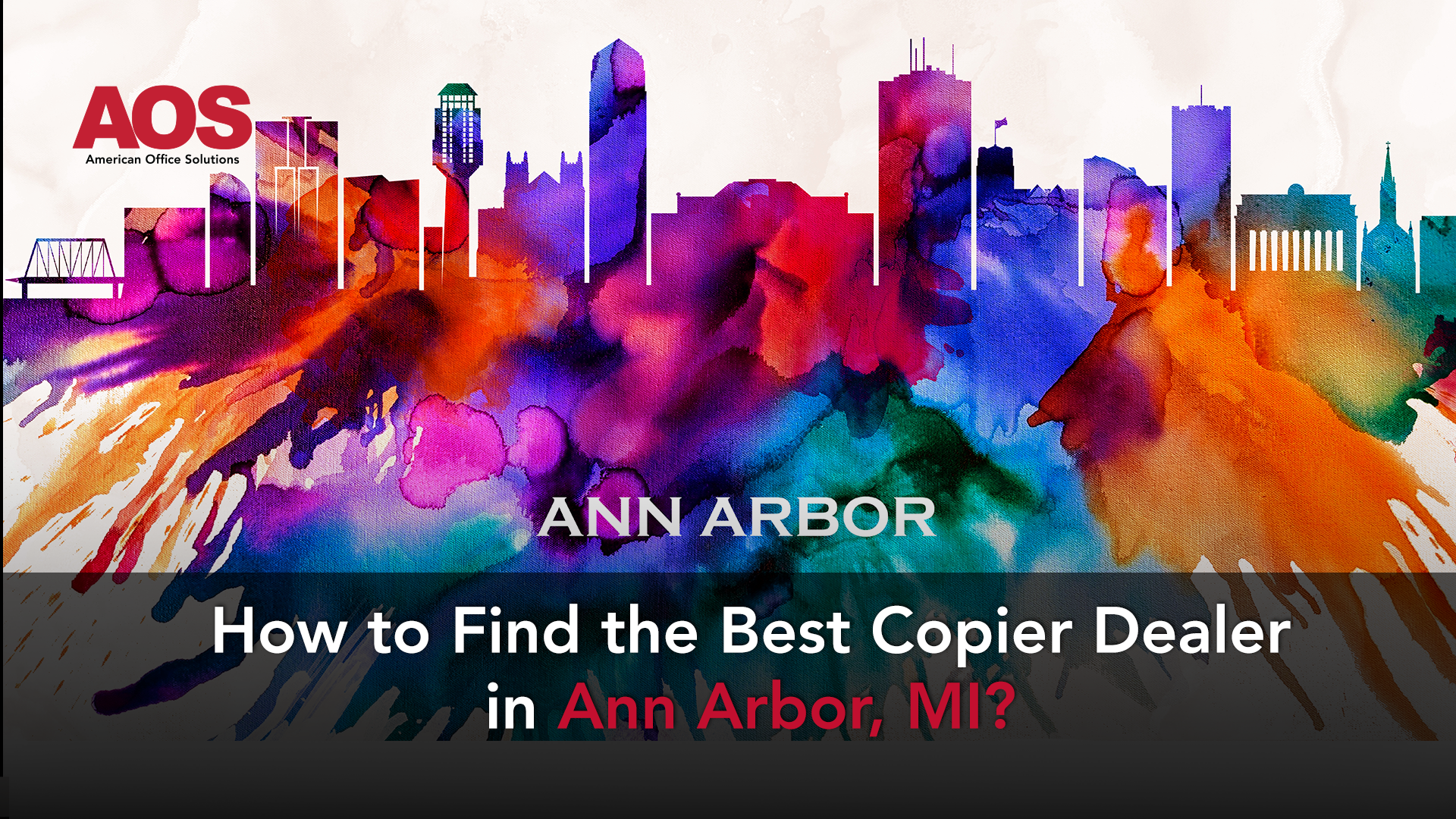 Do you remember the days of clunky, standalone copiers that took up half the office space? Thankfully, copier technology has come a long way, with modern models being streamlined, connected, and feature-packed. Yet, despite the advances in digital technology, paper is still an integral part of many businesses, making a reliable copier essential for day-to-day operations.
You have many options if you're in Ann Arbor, MI, looking for a copier dealer. However, finding the right dealer can be a daunting task. How do you know which one to choose?
In this article, we'll explore the key factors to consider when selecting a local authorized copier dealer. You'll want to take into consideration the dealer's and manufacturers' reputation, customer service and reliability, technical support, and pricing options.
So, whether you're a small business owner or a large corporation invested in the local economy read on to discover how to find the best office equipment to suit your needs.
The Easiest Way to Find the Best Copier Dealer in Ann Arbor, Washtenaw County MI
The first step in finding the best copier dealer in Ann Arbor, Michigan, is to research their reputation.
Start by asking colleagues and friends for recommendations for the best office technology company that can provide top tier maintenance and repairs to your copiers and printers. Building Relationships and choosing local may be able to provide you with personal experiences or insights that can help you make your decision.
Additionally, take a look at online reviews. These can also give you a better idea of how reliable the local service provided by each copier dealer is.
Another factor to consider when selecting a copier dealer in Ann Arbor, MI, is customer service and reliability.
You want to ensure that the company responds promptly to all inquiries. They must guarantee a quick resolution of any technical issues.

You should check if they have an after-hours support team available. This is great if you need assistance outside regular hours.
The next factor to look into is technical support. You want a copier dealer with a team of authorized and certified service technicians in case your machine needs maintenance or repairs.
Check if they offer on-site service and how quickly they can respond to requests. Also, make sure their technicians are familiar with the type of copier you have to ensure an efficient resolution process.
Finally, consider leasing a copier when selecting a multi function device in Ann Arbor, MI. Many companies offer different packages depending on your needs. Make sure to compare prices between dealers.
Copier Selection Made Easy
When selecting a office copier from a local dealer in Ann Arbor, Michigan, the most critical factors are reputation, customer service and reliability, technical support, and pricing options.
Researching thoroughly can help you find the best option that meets your needs. With the right copier dealer on your side, you can be sure you have reliable technology to keep operations running smoothly.
By considering these factors when choosing a copier dealer in Ann Arbor, MI, you can ensure that you make the right decision for your business. Reach out now to start looking for the appropriate copier for your needs.