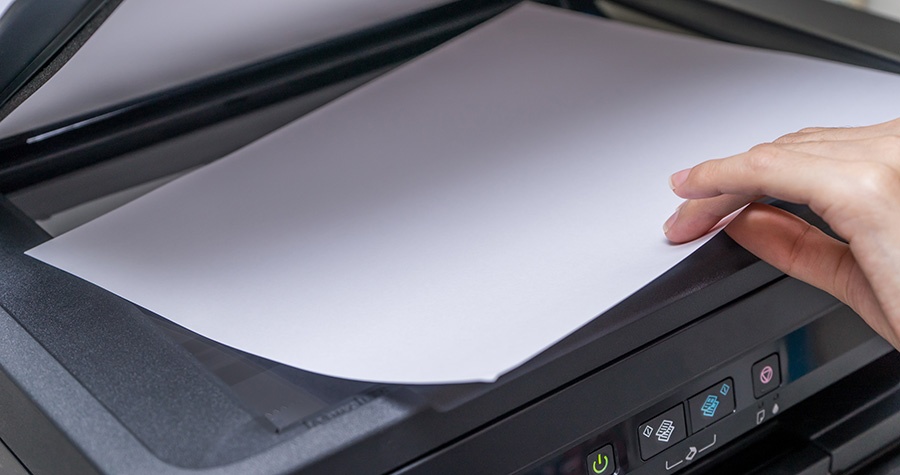 A large part of our job as a Managed Print provider is explaining to prospective clients the many benefits that come from partnering with a company like ours. We spend our time, day in and day out, making sure that our clients experience the best Managed Print possible. One of the ways we accomplish this is by utilizing technology, both through offering current devices and the installation of monitoring software.
Current Technology
Just as your cell phone is much more advanced than it was four years ago, print devices also are changing rapidly with developing technology. One of the most easily understood benefits of partnering with a Managed Print provider is the availability of current technology. In the same way that a four-year-old phone wouldn't easily be able to keep up with advancements, by choosing to use an older print device, organizations forfeit the opportunity to use the most efficient technology.
At American Office Solutions, a majority of our clients choose to lease their print devices. We strongly encourage this option for a number of our clients because it allows us to always be offering the most current technology at the renewal of a lease. We also take into consideration what features an organization needs on their device to perform tasks efficiently. Whether an organization needs scan to email or a stapler, we carefully consider their needs and provide them with the best device possible.
Monitoring Capabilities
Another benefit of partnering with a Managed Print provider like us is that we have Print Audit, a software with the capability of monitoring the usage on our client's print devices. This helps our team in a number of ways, including the opportunity to share these metrics with the client to better optimize their print environment. Before partnering with an organization, this tool also gives us the ability to learn more about their print usage in order to recommend the best solutions for each organization's unique needs.
Print Audit is not only useful when it comes to gaining understanding of a clients' print environment; we also have the ability to read when toner is low in individual devices and send replacements before our clients even make a request. We offer this feature to all clients, because it is one small way that we can make their lives easier.
Partnering with a Managed Print provider offers each organization a number of benefits when it comes to improving their workflows, reducing costs and increasing productivity. We find that many organizations miss out by not even recognizing the benefits they are missing out on. Current technology and monitoring software make our Managed Print a viable option for any organization. If you're interested in learning more about how print technology can benefit your organization, reach out to us today.